Questions for Quizmasters
A collection of questions for pub quizzes
1575 questions in 10 categories with answers
Copyleft: feel free to use these questions in your quizzes.


Madrid Pub Quiz by Luis de Avendaño is licensed under a
Creative Commons Attribution-NonCommercial-ShareAlike 4.0 International License
We aim to have accurate answers to short questions.
This is not a game, there's no scoring, and questions are provided as a service only. There may be errors: do not use these answers in mission critical or life changing situations. Use at your own risk. There, that should appease the lawyers.
---
Try a question:
The National Gallery. The Rokeby Venus, also known as The Toilet of Venus, Venus at her Mirror, Venus and Cupid, or La Venus del espejo.
---
Random quote on Optimism & Pessimism
Cheer up, the worst is yet to come.
Philander Chase Johnson (1866-1939)
January
To read a poem in January
is as lovely
as to go for a walk in June
Jean-Paul Sartre (1905-1990)
---
Acknowledgements &c.
Sources: Encyclopedia Britannica, The World Almanac and Book of Facts, Whitaker's Almanac, The Compact Edition of The Oxford English Dictionary, Webster's Encyclopedic Unabridged Dictionary of the English Language, Collins Gem Fact File, Diccionario Enciclopédico Espasa 1 and Wikipedia.
---
Day 340 of WWⅢ
January 29th 2023
It's day 29 and week 4 of 2023
aka 2020 Season 4 Episode 1
---
Current weather in Madrid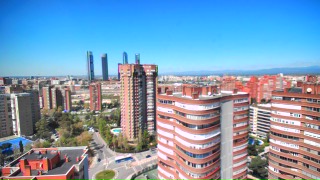 ---
Freerice